Minister sets out terms of scheme to tackle future TV interference
Viewers to get help with problems caused by next generation of mobile services.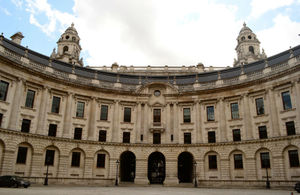 Hundreds of thousands of homes will receive help to prevent 4G services interfering with television signals.
In a letter to Ofcom today, Communications Minister Ed Vaizey set out terms for the £180 million scheme to help householders, which was originally announced in February.
The letter - which follows an Ofcom consultation on the issues for digital TV raised by the launch of 4G services - says help will be available for the 900,000 digital terrestrial television (DTT) homes which Ofcom estimate will be affected when 4G is introduced next year.
Most TV viewers will be able to solve any problems by fitting a filter, which will be provided free-of-charge by the assistance scheme. But for some homes, an engineer will need to fit the filter to a rooftop aerial. Mr Vaizey today confirmed that vouchers will be provided to eligible households to pay for the installation.
In a very limited number of cases where filters cannot improve the TV service, assistance would be provided to switch to free-to-view satellite or to cable TV. Extra support will also be offered to vulnerable consumers.
In the letter, Mr Vaizey said: "The high speed mobile broadband services which will be launched in the 800MHz spectrum will bring significant economic and social benefits to the UK as a whole and to consumers and businesses.
"Many of those consumers will also be viewers of DTT and some of those will unfortunately have those TV services affected by the LTE services unless action is taken to deal with interference.
"The Government is keen to mitigate the effects of interference, so that no television viewer loses access to television services."
Further information
Published 10 July 2012