Minister sees consequences of drug smuggling
Home Office minister James Brokenshire has warned of the severe consequnces of smuggling drugs when he visited Sarita Colonia jail in Peru.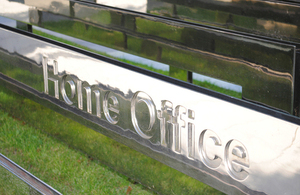 During his visit, part of a week-long trip to South America, including Columbia and Venezuela, the minister spoke with UK citizens convicted for drugs offences about their experiences and harsh conditions in the prison. They included Nick Jones who is serving six years and eight months for trafficking cocaine.
James Brokenshire said the inmates' experiences should send a message to would-be smugglers: 'Think twice, because the consequences are quite significant'.
'The chance of being caught is very high', he added.
Coordinated response needed
The minister also spoke of the need for a coordinated response between Peru and the UK to tackle a shared problem.
'The drugs trade is a major threat to both our countries. Only by working together can we overcome it', he said. 
Published 1 October 2010