Minister of State Jeremy Browne in Hungary
Minister of State Jeremy Browne visited Hungary on 6-7 June to attend the Asia-Europe meeting (ASEM) in Godollo Royal Palace.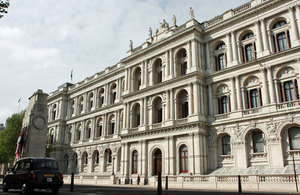 During his visit the Minister spoke about live foreign policy issues (the Arab Spring, Iran, Afghanistan, Burma and North Korea) and global economic developments (the rising significance of Asian economies to global prosperity, reform of the international financial institutions and free trade). The Minister also held bilateral meetings with Ministers from Indonesia, Thailand, and Singapore.
ASEM is the last Ministerial meeting taking place here under the Hungarian EU Presidency.
Published 8 June 2011