News story
Minister launches consultation on Charity Commission powers
Minister for Civil Society Nick Hurd has launched a consultation on strengthening the powers of the Charity Commission.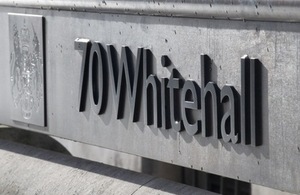 The consultation will run until 12 February 2014. It will examine how the Charity Commission tackles serious abuse and how the range of criminal offences that disqualify people from being a charity trustee could be extended.
The proposed changes include:
extending the range of criminal offences which automatically bar a person from acting as a charity trustee
a new discretionary power for the Charity Commission to disqualify a person who is unfit from acting as a charity trustee
a new power enabling the Charity Commission to close down a charity
a new statutory warning power
extensions of several existing powers and technical changes to close various loopholes
Whilst deliberate abuse of charities remains rare, the National Audit Office (NAO) today criticised the Charity Commission for failing to regulate the charitable sector effectively. The Charity Commission has accepted the NAO's recommendations and fully supports the consultation.
Published 4 December 2013