News story
Minister hails new tax incentives as "major step" for social investment market
New incentives to invest in social ventures announced in the 2013 Budget speech have been welcomed by Nick Hurd and leading organisations.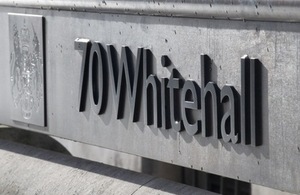 Minister for Civil Society Nick Hurd welcomed the Chancellor's commitment for new incentives to invest in social ventures. He said:
I am delighted to see a specific commitment to include a tax relief for social investment in the Finance Bill 2014. I hope it will prove to be a major step towards giving social ventures the same opportunities to grow as the private sector.

We want to make it easier to invest in social ventures, whether that is buying shares in a local community shop, lending to a start-up social enterprise employing disadvantaged people, or investing alongside others in a dedicated social investment fund.

This government believes, however, that there are some inconsistencies in the current tax framework and some of the existing structures are not well suited to encouraging investment into social ventures. This makes it difficult for them to access the capital they need to scale and grow.

We are working to create a tax framework for social investment that will allow the social sector to contribute even more to the economy and to our public services.
Other leading organisations in the social sector, including Big Society Capital NCVO and Social Enterprise UK have also expressed their support since the announcement.
Published 21 March 2013