Minister gives an hour for campaign
First time web-users given internet masterclass.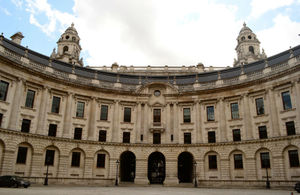 Communications Minister Ed Vaizey has helped kickstart a campaign to get more people online.
Race Online 2012's Go ON Give an Hour campaign is urging web-savvy people to use the extra hour they get when the clocks go back this weekend to help someone experience the internet for the first time.
Mr Vaizey joined UK Digital Champion Martha Lane Fox and Dave Dyson, Chief Executive of communications firm Three, at the company's store on London's Oxford Street today to help people go online.
"The internet can make a huge difference to people's lives," Mr Vaizey said. "It provides access to information and services that open new opportunities, connect friends and family and expand knowledge and learning. But often it's those who stand to gain most from the internet that have yet to get online. That's why the Give an Hour campaign is so important and why I'm giving my time today."
Thirty million people in the UK use the internet every day but there are still nearly 9 million people in the UK who are not online.
"We live in an age when 'digital' is a vital life skill: as basic as knowing how to read and write," Martha Lane Fox said. "Ninety per cent of new jobs require it: you're 25 per cent more likely to get work when you have web skills and once in work you'll earn up to 10 per cent more. It's simply unacceptable that so many people are still unable to benefit from what the web can offer."
Staff from Three, which is one of Race Online 2012's partners, will be committing more than 10,000 hours of their time next week. Members of the public can visit a Three store across the UK between 5.30pm and 6.30pm from 31 October to 4 November to learn how to get the most from the internet.
Further information
Published 26 October 2011