Minister for the Middle East welcomes law banning domestic violence in Iraq
Minister for the Middle East Alistair Burt has spoken after the Kurdistan National Assembly adopted a law banning domestic violence.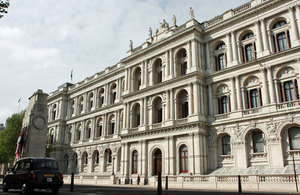 The Minister for the Middle East said:
"I strongly welcome the law banning domestic violence adopted by the Kurdistan National Assembly in Iraq this week, and congratulate the parliamentarians who campaigned hard for this change. By also outlawing some outdated and awful traditional practices such as female genital mutilation and forced marriage, Iraqi Kurdistan is becoming an improved, more equal society. The commitment to better protection for victims, including the provision of more shelters, better health care and protection orders from a new special court, is an important part of this. Iraqi Kurdistan continues to be a leading example to others in the region combating the personal and social misery caused by domestic violence. The UK will continue to support this through projects across Iraq".
Published 6 July 2011