Minister for the Middle East condemns executions in Iran
Minister for the Middle East Alistair Burt called for Iran to stop using the death penalty.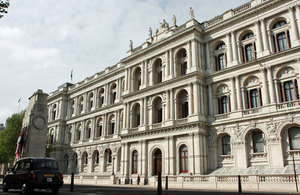 I condemn today's execution in Iran of Jafar Kazemi and Mohammad Ali Haj-Aghaie. They were arrested during the unrest that followed the 2009 election and I am particularly concerned by reports that they were executed for political offences.
There has been an alarming rise in the number of Iranian executions since the start of the year. More than 60 people have been put to death - more than two every day - and annually Iran executes more people than almost all other countries combined. The use of cruel and inhumane methods such as suspension hanging and public executions is reprehensible. I again call on Iran to cease using the death penalty.
Published 25 January 2011