News story
Minister for the Middle East comments on recent events in Libya
Commenting on recent events in Libya, Minister for the Middle East and North Africa Alistair Burt today said: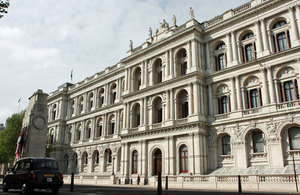 "We are watching events in Libya closely. We are concerned by reports of the arrest of Libyans who have called for demonstrations or spoken to the media and of violent incidents during demonstrations in Benghazi on 16 February.
I call on the Libyan Government to respect the right of peaceful assembly and freedom of expression, and on all sides to exercise restraint and refrain from violence.
I also welcome recent Libyan government efforts to promote reconciliation, including the announcement today to release a further 110 former members of the Libyan Islamic Fighting Group."
Published 16 February 2011