Minister for the Middle East "appalled" by bombings in Iraq
Minister for the Middle East Alistair Burt has spoken following bomb attacks in Iraq on 18 January.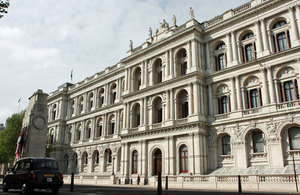 "I am appalled and deeply saddened by yesterday's attack on the Tikrit police centre and this morning's attack in Baquba, Iraq. My thoughts are with the families and friends of the victims at this terrible time. These attacks serve as a reminder that people across Iraq continue to be vulnerable to senseless violence and terrorism.
We will continue to urge the Iraqi government to deal appropriately with those found responsible for these crimes and provide adequate protection for all of its citizens."
Published 19 January 2011