Minister for Europe welcomes peaceful conduct of elections in Kosovo
Minister for Europe David Lidington has spoken following Parliamentary elections in Kosovo on 12 December.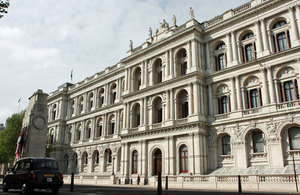 "I welcome the peaceful conduct of Kosovo's first national elections since independence as a further sign of Kosovo's maturing democracy and integration into the international community.
Some irregularities have been reported. I urge all parties to work with the Electoral Complaints and Appeals Panel in addressing these issues swiftly and in accordance with international standards.
The UK looks forward to working with the future Government of Kosovo in making its progress towards a stable, secure and prosperous European future."
Published 13 December 2010