Minister for Europe welcomes Kosovo's new government
FCO Minister for Europe David Lidington welcomes the formation of Kosovo's new coalition government.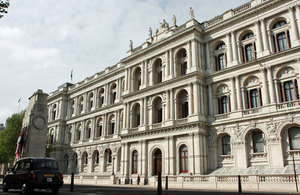 The Minister for Europe said:
"I welcome the formation of the new coalition Government in Kosovo and the election of the President. This is an important milestone for Kosovo, having just celebrated the third anniversary of independence.
The UK remains a firm supporter of Kosovo's Euro-Atlantic integration and fully supports the new Government's stated determination to develop further Kosovo's relations with the European Union.
We look forward to working with the Government on the important tasks ahead, in particular strengthening the rule of law, building sustainable economic growth and continuing decentralisation of services to local communities. I also welcome Kosovo's firm commitment to the EU-facilitated dialogue between Pristina and Belgrade which will promote cooperation, deliver practical steps to improve the lives of the people and achieve progress on the path to Europe."
Published 24 February 2011