Minister for Europe continues Balkans visit
David Lidington arrives in Kosovo, the second destination of a three day trip to the Balkans.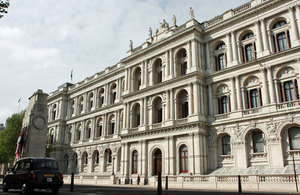 Mr Lidington arrived in Kosovo on the 23 June, having spent the previous day in Macedonia. This is the Minister's first visit to the Balkan region since his appointment in May 2010.
He will spend his time in Kosovo meeting with senior Government officials including President Fatmir Sejdiu and Prime Minister Hashim Thaci.
He is also due to meet with the Head of the European Union Rule of Law Mission in Kosovo (EULEX).
Mr Lidington's Balkans trip is the second time a Minister from the British coalition Government has spent time in the region. Foreign Secretary William Hague attended the EU-Western Balkans high level meeting in Sarajevo on June 2.
Published 23 June 2010