Government response
Minister for Asia welcomes the 2018 Maldives presidential elections
Statement by Minister of State for Asia and the Pacific Mark Field, following presidential elections held in Maldives on 23 September.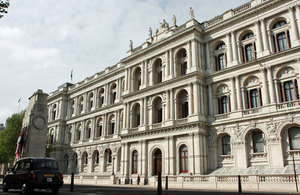 Foreign & Commonwealth Office Minister Mark Field said:
I welcome the announcement of the preliminary results of the Presidential election in Maldives on 23 September, and offer my congratulations to the winner, Mr Ibrahim Mohamed Solih. I wish him and his coalition partners well as they prepare for a smooth and peaceful transition of government.

I hope to visit Maldives in the near future, and I look forward to working with the new government on issues of shared concern to Maldives and the UK.
Further information
Published 24 September 2018