Press release
Minister for Africa urges restraint after dismissal of South Sudanese Government
FCO urge peaceful response to dismissal of South Sudan government and rapid appointment of new ministers reflecting country's diversity.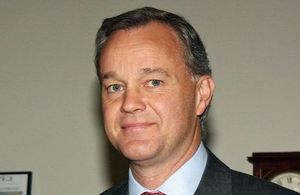 FCO Minister for Africa Mark Simmonds said:
I have been concerned by the growing political divisions in South Sudan over the past months, culminating in the decision of President Salva Kiir Mayardit to dismiss his Vice President and all Ministers from the Government of South Sudan on 23 July.
At a time when South Sudan faces many challenges internally and in its relations with Sudan, it needs strong united leadership, committed to responding to the needs of its people, and resolving its internal conflicts and disputes with Sudan.
I therefore encourage President Kiir to act quickly to appoint a new government, in accordance with the Transitional Constitution, that reflects the diverse groups in South Sudanese society.
I strongly urge all groups and individuals to respond in a measured and peaceful manner, and to work together to maintain security and the rule of law. We will look to them to engage constructively in the democratic process, for the benefit of South Sudan's peaceful development.
Further information
Follow Foreign Office Minister Mark Simmonds on twitter: @MarkJSimmonds.
Follow the Foreign Office on Twitter, Facebook & Google+.
Subscribe to the announcements feed or email alerts to get our latest news and announcements.
Published 24 July 2013