Minister for Africa saddened by news of explosion in Nairobi
Minister for Africa Henry Bellingham has offered his condolences to the victims of a pipeline explosion in Kenya on 12 September.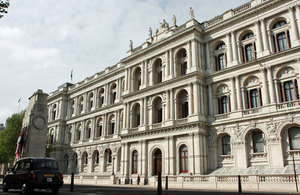 It is reported that at least 75 people have been killed in the blaze. On hearing the news the Minister for Africa said:
"I was saddened by news of the explosion in the Lunga Lunga area of Nairobi earlier today, which claimed so many lives and left many more injured. On behalf of the British Government, I would like to extend my deepest sympathy to those affected and their families.
The ties of friendship between the UK and Kenya run deep and, coming on top of the terrible drought, our thoughts are with the people of Kenya at this difficult time".
Published 12 September 2011