News story
Minister for Africa condemns terrorist attack in Mogadishu
Foreign Office Minister for Africa condemns terrorist attack in Mogadishu and underlines UK support for Somali government.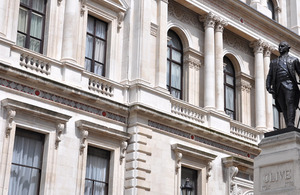 The Minister for Africa, Mark Simmonds, said today:
I am deeply concerned by this morning's attack on Villa Somalia and utterly condemn this terrorist action. I offer my sincere condolences to the family and friends of those caught in the attack. Somalia's people have suffered terribly from desperate levels of violence over the past 20 years. These actions will not stop the Somali Government and their international partners in building a more peaceful country. The UK remains firmly committed to supporting those efforts.
Further Information
British office for Somalia website
Follow the British Ambassador to Somalia on twitter
Published 29 January 2013