Minister for Africa comments on Democratic Republic of Congo election results
Foreign Office Minister Henry Bellingham has spoken after the provisional results of the Presidential election were announced in the Democratic Republic of Congo (DRC).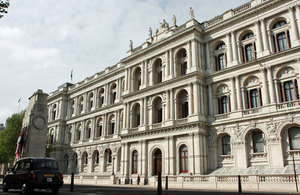 He said:
"I am pleased that the great majority of Congolese voters were able to exercise their democratic rights peacefully. However, I remain concerned by the reports of irregularities both in the run up to and throughout the process. I welcome the publication of polling station data by the DRC electoral commission. This is an important step towards ensuring the transparency of the process, and will enable any candidate who wishes to lodge an appeal to do so. I also look forward to the release of the observer missions' reports.
"It is also important that any challenges to the results should be conducted through the proper channels, not through violence. Similarly, the reaction of the security forces to any disturbances will be key; they need to react proportionately and avoid escalating confrontations.
"It is vital that the relevant DRC authorities investigate and resolve all reported irregularities promptly and fairly. We call on the Supreme Court to deal with all appeals received swiftly and transparently. This is just the start of the election cycle in the DRC: lessons identified from the Presidential polls should be applied to next year's Provincial Assembly elections and the Local elections to follow thereafter."
Published 9 December 2011