Minister calls on racist footballers to face sack
Race Equalities Minister Andrew Stunell has called on football clubs to sack players found guilty of racist behaviour. Speaking in Liverpool…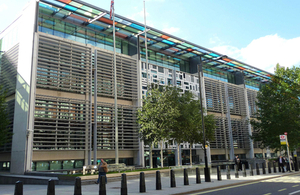 Race Equalities Minister Andrew Stunell has called on football clubs to sack players found guilty of racist behaviour.
Speaking in Liverpool, Mr Stunell echoed calls from the Professional Footballers Association that clubs should look to tear up the contracts of players who have engaged in racist behaviour on or off the pitch.
He also recommended that teams look to invest in diversity training for players, especially those coming to the UK for the first time from overseas, to help educate them on race issues and on the behaviour expected from professional sportsmen in 21st century Britain.
Appearing on a panel alongside other MPs from the North West, Mr Stunell answered questions from a live audience on a wide range of race-related issues including a number related to the current spate of controversies surrounding high profile Premier League players.
Mr Stunell said:
We saw last season that the ugly face of racism reappeared in the beautiful game. I want to see it kicked out once and for all and to show there are severe consequences for those players who continue to behave in such an unacceptable manner.
"Our clubs have a clear duty-of-care to their players, particularly when bringing them over to a new and unfamiliar country. They need to produce well-rounded human beings as well as well-rounded footballers. > > Whether they like it or not, these global superstars are role models to millions of young people. Teams need to invest in prevention to root out this problem before it takes hold and have tough sanctions in place if it all goes wrong.
Earlier this year, the Prime Minister hosted a meeting at Number 10 that looked at how the Government could support the football authorities and campaign groups to send a clear message that any form of discrimination will not be tolerated in the national game. £3million of funding was also announced to help coaches from BME backgrounds progress further in the game.
Published 20 July 2012