Minister calls on councils to get ready for proposed new powers to help homeless families
Housing Minister Grant Shapps today called on councils to start forging closer links with landlords and letting agents in their area so they…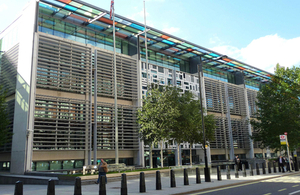 Housing Minister Grant Shapps today called on councils to start forging closer links with landlords and letting agents in their area so they can better support families at risk of homelessness.
Proposals in the Localism Bill will mean that rather than having the uncertainty of long waits in temporary accommodation, homeless families can be instead helped to find a suitable, safe and secure home in the private rented sector.
Speaking to the LGA Homelessness Roundtable, Mr. Shapps said that councils must continue to find ways to help those declared to be statutorily homeless a top priority - and that proposed new powers will allow councils to make better use of the private sector.
Currently, where a family has been accepted as owed the main homelessness duty, they can wait for an offer of social housing. If this is not immediately available, they are accommodated in expensive temporary accommodation.  
So he said that by working with their local landlords and letting agents now, councils can forge links ready for when the proposed new powers come into force - expected to be early next year - and get more homeless families out of temporary accommodation and back on a stable footing faster.
Councils would be able to use private sector accommodation where they are satisfied that it is suitable for the family's needs and is available for at least 12 months. He said not only will this help those declared statutorily homeless, it will also free up social homes for those who need it most - ending the 'scandal' of 1.75 million people on social housing waiting lists.
Housing Minister Grant Shapps said:
Councils must be given greater flexibility in meeting the housing needs of their local area. Our proposed reforms will allow councils to make better use of private sector accommodation in providing a safe, secure and stable home to those in greatest need.

But they will need to ensure that vulnerable or at-risk families are not inappropriately housed. And they must ensure that the accommodation is suitable, safe and secure and available for a minimum of 12 months.

The current system is ripe for reform, and the changes we're bringing in will ensure that from now on our social housing helps as many people as possible, protects the most vulnerable in society, and ensures that those in greatest housing need are given priority.
The changes are part of the most radical reforms to social housing for a generation and will give councils more flexibility to use their social housing stock to the maximum effect and drive down waiting lists.
Twitter
Keep up to date with the Department by following us on Twitter (external link).
Media enquiries
Visit our newsroom contacts page for media enquiry contact details.
Published 15 June 2011