News story
Minister announces accessibility improvements to voter registration service
The voter registration service has been made more accessible for users, following an audit by the Government Digital Service Accessibility team.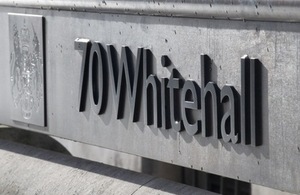 The team carried out an audit of the register to vote website and recommended several ways to further improve accessibility. For example, changing the way webpage headings are displayed on screen readers and the use of colour contrast in error messaging.
Since individual registration was introduced in 2014, over 30 million people have applied to register to vote and over three quarters of these applications have been made online. The changes to the website will make it easier for people with disabilities to complete voter registration and participate in the democratic process.
The Minister for the Constitution also launched a Call for Evidence in September, asking for views on how people with disabilities experience registering to vote and voting itself. The Call for Evidence closes on Tuesday 14 November at 5pm.
Minister for the Constitution, Chris Skidmore MP said:
I am delighted to see the Government Digital Service Accessibility team continue to help departments improve the accessibility of digital services.

These changes to the voter registration website represent another step towards ensuring no barriers exist to democratic participation. I am determined to ensure that every voice is heard and that people with sight loss or disabilities are not denied the right to have their say in our democratic process. This is why we launched our call for evidence to improve access to elections, and we look forward to taking further steps to make our elections process even more accessible.
Fazilet Hadi, Deputy Chief Executive of RNIB, said:
Blind and partially sighted people tell us they still face barriers to taking part in elections. We hope the Cabinet Office will take more action in the future so everyone can vote independently and in secret.

We welcome these steps to make the register to vote website more accessible.
Published 14 November 2017