News story
Minister affirms UK support for Tunisia's democratic transition
Foreign Office Minister Alistair Burt offers continued UK support for the democratic transition underway in Tunisia.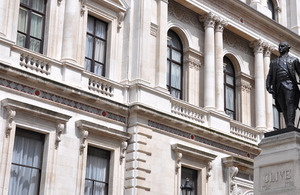 Speaking today Alistair Burt said:
I wanted to express the UK's appreciation of the important work Mr Jebali has done as Prime Minister over the past year to support Tunisia's democratic transition. We welcome his efforts in recent weeks to build consensus and bring political stability to Tunisia.
As a new government is formed, it remains essential that Tunisia's political leaders work together in a spirit of co-operation to guide the country to the next elections. We affirm the UK's support for Tunisia in this ongoing transition.
Further Information
British Embassy in Tunisia website
More information about the UK's long-term strategic response to the Arab Spring
Published 22 February 2013