Press release
Mims Davies: "North Wales Growth Deal must keep the momentum going as we head into the home straight"
New UK Government Minister for Wales to undertake two-day series of engagements North Wales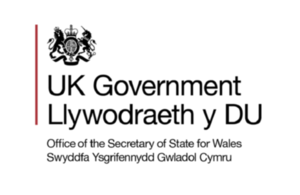 Proposals for a North Wales Growth Deal must now gather momentum as it heads into the final stages of negotiations, UK Government in Wales Minister Mims Davies will say today as she kicks off a two-day visit to the region (21-22 August).
Undertaking her first official engagements in Wales, Mims Davies will underline the UK Government's vision for North Wales and bring new energy to the North Wales Growth Deal.
The North Wales Growth Deal is a UK Government manifesto commitment, setting out an ambitious vision for the region for the next 15 years.
Minister Davies will begin her programme with a meeting with the Chair of the North Wales Growth Board Cllr. Aaron Shotton, and Vice Chairman Cllr Dyfrig Siencyn at OpTIC Glyndwr in St Asaph.
She will also meet with each of the individual council leaders involved in bringing the deal to life where she will issue a rallying call to ensure every sinew of strength is being thrown behind the effort to develop strong and innovative business cases that will get the deal over the line.
Speaking ahead of the visit, Minister Davies said:
Growth deals, like the one we are driving forward in North Wales can produce real, tangible results such as jobs, investment in transport and bringing business and local authorities together.

Over the coming days, weeks and months, I am looking forward to meeting the deal makers, the innovators, the business leaders of this region who will be central to making this deal a success.

The prizes that await for North Wales could be transformational. Now is the time to come together for a final push on a proposal that is underwritten by expertise and local knowledge and ensure we get this deal off the drawing board and over the finishing line.
Cllr Aaron Shotton, Chair of the North Wales Economic Ambition Board and Leader of Flintshire County Council said:
We are looking forward to meeting with the Minister to discuss the progress we have made in developing a bid that will deliver on key themes across the region.

The focus now must be on collaboration and prioritising the most crucial programmes that will impact on our communities and boost the North Wales economy, with a focus on digital connectivity, job creation and transport links.

We would like to thank her in advance for supporting the Ambition Board and for taking the time to witness first-hand the hard work that's gone in to putting together a bid that will benefit the economy and residents of North Wales. Our immediate focus is to ensure that a Growth Bid for North Wales is a key feature in the upcoming Autumn Budget, which will ultimately shape the growing and dynamic region that we are all striving for.
The Minister will also highlight the region's growing reputation as the go-to destination for thrill-seeking tourists with a visit to Surf Snowdonia.
The attraction has this year unveiled plans for a multimillion-pound expansion which includes the addition of a four-star hotel with spa and conference and wedding facilities. A new indoor adventure attraction is also envisaged.
Here, the Minister will host a meeting of small businesses from the region to hear their views on how the UK Government can support their own growth potential and compete in the global economy.
Justin Everley, commercial director at Surf Snowdonia said:
It's an absolute pleasure for us to welcome the Minister to Surf Snowdonia during her visit to North Wales. We're looking forward to introducing her to our employees and sharing our story so far – and we're excited to be able to share our development plans which will allow us to grow and evolve our business in 2019 and beyond.
ENDS
Published 21 August 2018