News story
Military urge generous public not to swamp postal system at Christmas
Service personnel are urging members of the public to avoid sending unsolicited Christmas gifts and packages to operational theatres.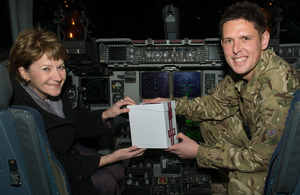 As the Christmas post deadline of 3 December approaches for Armed Forces personnel serving overseas, servicemen and women are urging members of the public not to send unsolicited gifts and packages to operational theatres such as Afghanistan.
While these kind sentiments are appreciated, such generosity has often resulted in delaying important mail from family and friends reaching their destination at this special time of year.
Every year the British Forces Post Office (BFPO) is overwhelmed by the generosity of the public who send individuals, and groups, in operational theatres boxes of treats.
Although well-intentioned, the message is very clear: if people wish to show their support for those serving in Afghanistan, there are far more effective ways of doing so such as donations to Service charities.
Speaking from RAF Brize Norton, BFPO spokesperson Lieutenant Colonel Brett Duxbury said:
As with every year, the Christmas post period is by far our busiest. Just this week we dispatched more than 10,500 bags of mail to operational theatres, which will arrive in time for Christmas Day.
Unsolicited mail can seriously impact on our ability to deliver post from loved ones to personnel serving on operations at Christmas.
We do not underestimate the impact that mail from friends and family can have on morale and it is for that reason we make it our priority each year to ensure it arrives on time.
Parcels are coming in thick and fast to the military's premier transport hub of RAF Brize Norton, via the BFPO, and have been loaded onto aircraft ready for dispatch.
Hundreds of Service personnel are working hard to ensure that this mail is delivered alongside other vital supplies such as helicopters, armoured vehicles and lifesaving equipment.
Corporal Danny Smith, from No 1 Air Mobility Wing at RAF Brize Norton, said:
In the last two days over 23 tonnes of mail has arrived at Brize Norton from the BFPO, which has been loaded onto aircraft and is now en route to various operational theatres including Afghanistan.
It's a challenging but important task ensuring it is all dispatched quickly. Having served in Afghanistan at Christmas last year, I understand how much value our boys and girls place on receiving post from people closest to them.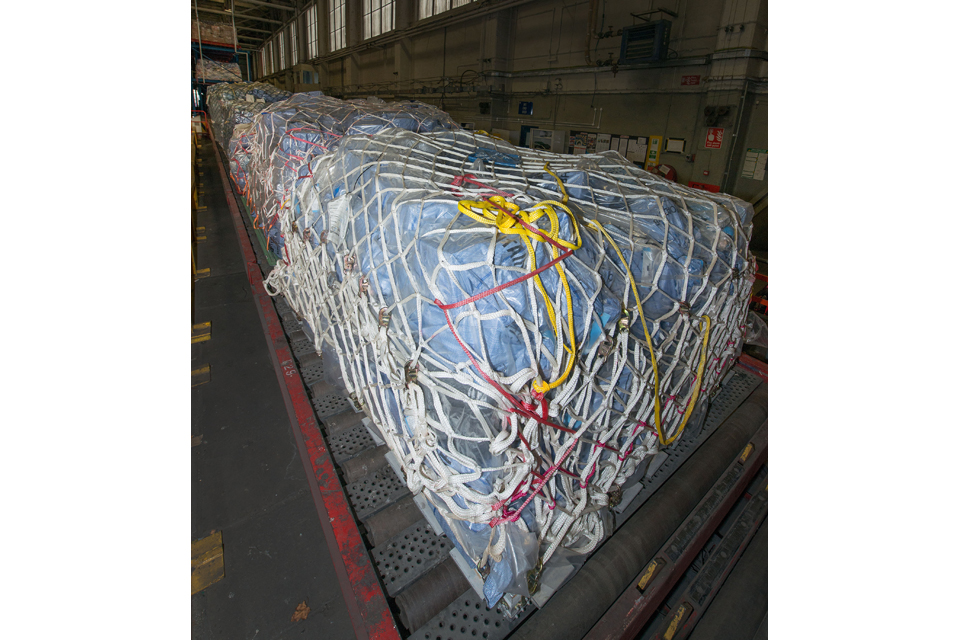 The volume of mail arriving at Camp Bastion for onward distribution to other locations in Afghanistan can cause other problems.
The onward delivery of goodwill parcels to forward operating bases necessitates additional resupply flights and convoys, which places Service personnel at additional risk in what is already a difficult and dangerous operating environment. Every time an additional convoy is laid on, more troops are put at risk of enemy attack.
The type of items included in many welfare parcels are either already readily available in theatre or are simply not appropriate for the Afghan environment. Not only does this mean that the items go to waste, but time and resources have to be diverted from crucial operations to organise their disposal.
Minister of State for Defence Personnel, Welfare and Veterans, Mark Francois, said:
This Government is dedicated to the care and welfare of the men and women of our Armed Forces, particularly those deployed on operations. This is reflected in the Deployed Welfare Package, a key part of which is the safe and timely delivery of free personal mail from family and friends.
In the past this mechanism has been used by the general public to show their support and resulted in huge volumes of unsolicited goodwill parcels being sent, which have overwhelmed the in-theatre postal and logistics capability.
Whilst unsolicited mail is well-intentioned, mail sent by families and friends is the most important to deployed personnel and is our absolute priority. Moreover, unsolicited mail strains the logistics supply and prevents mail from families getting through.
For this reason the MOD will be repeating its unsolicited mail campaign. Rather than sending their own letter or parcel, I would encourage people to make a donation to one of Britain's excellent Service charities.
They might also consider 'uk4u Thanks!' - a charity that provides Christmas gifts to deployed Service personnel. Once again I would like to say thank you to the British public, on behalf of the MOD and Armed Forces, for their incredible support of our serving personnel.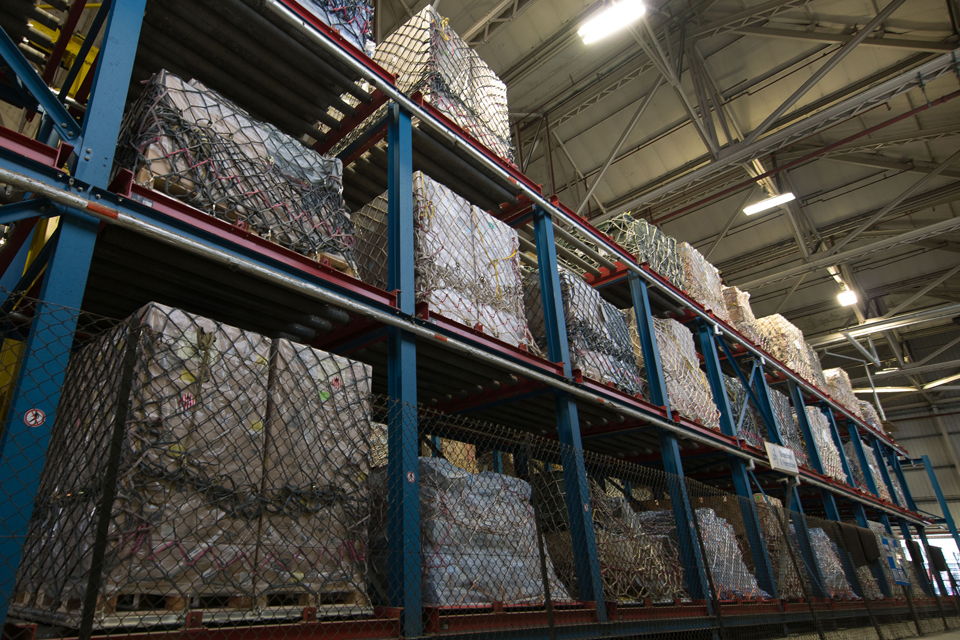 In addition, the charity uk4u Thanks! will, for the ninth year, deliver a Christmas Box of practical gifts and treats to every soldier, sailor and airman deployed overseas - in Afghanistan and elsewhere - and to those in hospital and recovery centres in time for 25 December.
Its parcels are delivered via the supply chain, meaning there is no impact on the mail network. Although the charity benefits from corporate sponsorship, it also needs donations from the public to continue its work bringing Christmas cheer to thousands of personnel.
Although the MOD provides a comprehensive Deployed Welfare Package which includes a free mail service for families and friends, 30 minutes of telephone calls a week and internet access, there are still areas where life in an operational theatre can be improved over and above that.
With this in mind, and in order to enable members of the public to make a contribution to the welfare of personnel in an appropriate way, the MOD Operations Welfare Fund was established.
Priority for spending from the fund is set by commanders in theatre for those items which have the most impact on enhancing the morale of their personnel, and any money donated to this fund enables commanding officers on the ground to bid for items which their men and women have asked for.
Examples of items purchased through the fund are Wii handsets, portable DVD players, games and table tennis tables.
Anyone wishing to make a donation can send a cheque to:
Operations Welfare Fund, J1 Operation HERRICK, PJHQ, Sandy Lane, Northwood, Middlesex HA6 3HP
The last recommended Christmas posting date for personnel on Her Majesty's ships is Friday 30 November 2012, and for Operation HERRICK and Operation KIPION is Monday 3 December 2012.
Published 30 December 2012