Military Cross for Gurkha hero
A Gurkha soldier who ferociously fought off 2 insurgents attacking his patrol base in Afghanistan has been awarded the Military Cross.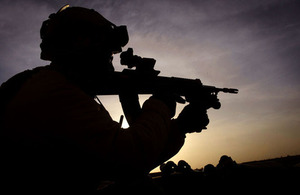 Lance Corporal Tuljung Gurung of the Royal Gurkha Rifles, at the time a rifleman, was on guard duty at the front gate of Patrol Base Sparta in Nahr-e Saraj in a 3-metre-high guard tower, known as a sangar, when he was attacked.
Nearing the end of his duty at 4 o'clock in the morning, he noticed 2 individuals running towards him across the fields from a disused compound 90 metres to the south.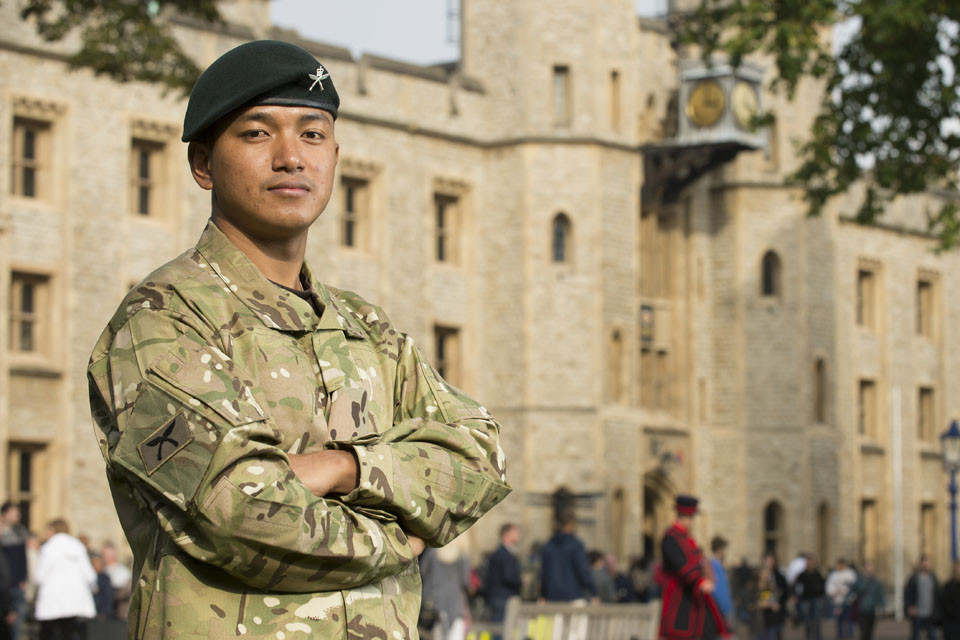 Lance Corporal Gurung said:
I shouted loudly at them to stop, but once they heard my voice one of them started to shoot at me.
As rounds struck the wire mesh and fabric frame of the Hesco Bastion sangar, Lance Corporal Gurung returned fire but was struck by a bullet on the left-hand side of his helmet and knocked to the floor:
I just felt that somebody came from behind and hit my helmet with big hammers," he said. "My neck was sore and I felt so much pain.
As he regained his footing to resume his fire position, Lance Corporal Gurung saw a grenade bounce off the ceiling of the sangar and land next to him. Still groggy from the bullet striking his helmet, he showed exceptional instinct and courage, pushing the grenade out of the sangar just before it detonated. The blast peppered the sangar with fragmentation, knocking him off his feet yet again. Then, through the dust and debris, Lance Corporal Gurung spotted one of the insurgents climbing into the sangar:
I saw him face-to-face," said Lance Corporal Gurung. "He was quite a lot bigger than me and wearing thick clothing. He was so close I didn't get a chance to swing my rifle and injure him, but I suddenly realised I had my kukri knife in my osprey [body armour] so I took it out and started to hit him with it.

When I saw him I thought, I don't want to die, I want to live. If I am alive I can save my colleagues. I have to do something. So, like a madman, I did everything.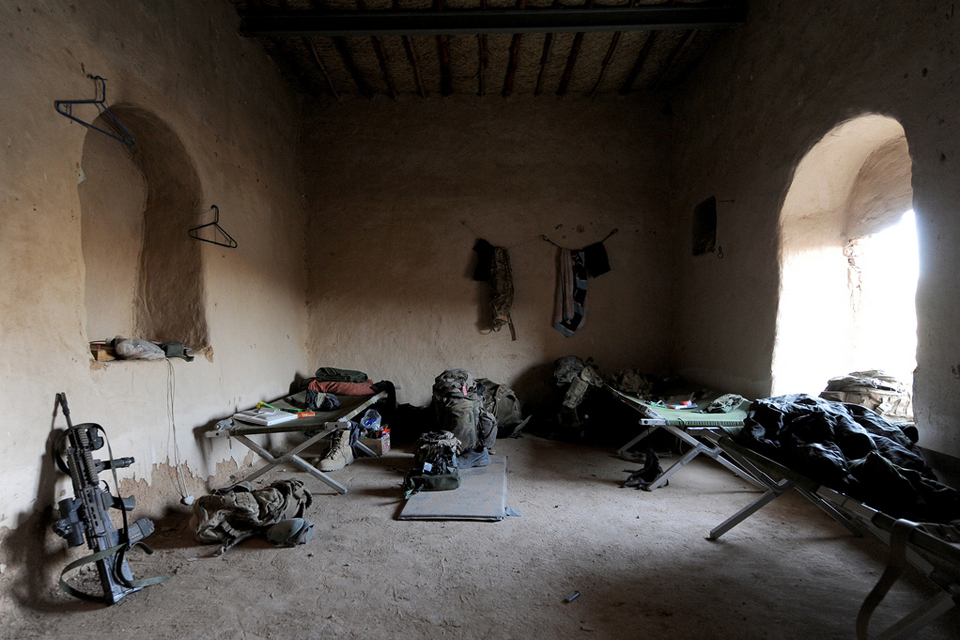 In the ensuing hand-to-hand combat, Lance Corporal Gurung and the insurgent toppled over the wall of the sangar and fell 3 metres, landing on the ground outside the patrol base. He tenaciously continued to fight with his kukri to defend the base until the 2 insurgents turned and fled.
The citation said that Lance Corporal Gurung's actions showed the highest levels of gallantry and courage. His speed of reaction and utter disregard for his own safety prevented 2 armed insurgents from gaining access to the patrol base and prevented loss of life.
On being told about the award, Lance Corporal Gurung said:
I didn't expect an honour like this. My commanding officer called me into his office and congratulated me. It is something special. I was quite surprised and happy.
Lance Corporal Gurung's is one of 117 awards for gallantry and meritorious service included in Operational Honours and Awards List 41, which covers the period between September 2012 and April 2013.
Published 9 October 2013