News story
Military archaeologists begin work at Edinburgh historic site
Archaeologists have started work to assess the significance of First World War practice trenches at Dreghorn Barracks in Edinburgh.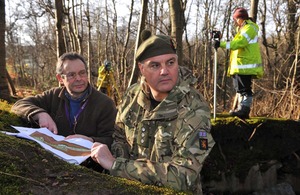 Archaeologists from the Defence Infrastructure Organisation (DIO) and City of Edinburgh Council have begun working with specialists from the University of Glasgow's Centre for Battlefield Archaeology to uncover the full extent of the site, after the council allocated some £3,500 to enable the survey work to take place.
Council archaeologists have made funding available for the university team to carry out the non-intrusive survey. The team will chart the route and condition of trenches at Dreghorn Woods, Colinton, before making recommendations for future management of the site.
DIO Environmental Adviser Phil Abramson said:
DIO's priority is to support our Armed Forces and we do this by looking after the defence estate in a responsible and sustainable way. Dreghorn Trenches is a monument of national significance. The results of this survey will be vital in helping us plan how best to manage the future of this important piece of military heritage.
Councillor Richard Lewis, Culture and Sport Convener, City of Edinburgh Council, said:
The council has a duty to preserve Edinburgh's rich cultural heritage and I am delighted that we have identified funding to take this fantastic project forward. Of course, it is of special significance as we prepare to mark the centenary of the outbreak of the First World War. I look forward to seeing the results of the survey and working with DIO on the next steps.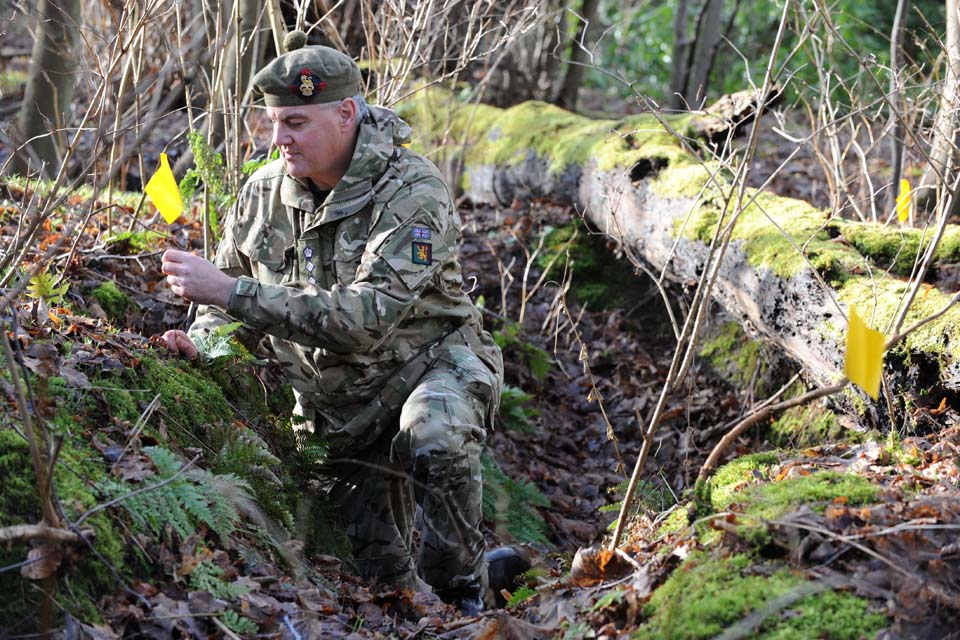 Investigations will take 4 days to complete and a comprehensive report will be available to DIO in March. This will allow DIO's historic advisers to work with a range of partners, including City of Edinburgh Council, to begin developing a range of options about how the site might be managed in the future.
Colonel Philip Bates, the Commander of Edinburgh Garrison, said:
Starting this valuable work highlights the importance of the community covenant we have with City of Edinburgh Council and other partners. This project represents the city, defence and others working together for a wider community benefit.
Survey work on the site will be led by the City of Edinburgh Council's archaeologist, John Lawson, and Dr Tony Pollard and Dr Iain Banks from the Centre for Battlefield Archaeology. The investigation dovetails with their internationally-recognised archaeological work on trench networks on the western front and in other conflict zones.
Centre Director Dr Pollard said:
The Centre for Battlefield Archaeology is delighted to be involved in this project. We have done a lot of work on trenches on the western front in Belgium and France but this will be our first involvement with domestic practice trenches. For us this provides an exciting opportunity to gain a more rounded picture of the complex nature of trench warfare and the fact that this is a community project makes it all the more rewarding.
Published 8 February 2013