Mid Staffs: team of experts proposes health service change
A team of experts working to make sure that patients in Mid Staffordshire can access quality services in the longer term has proposed a set of changes for consideration by a trust special administrator.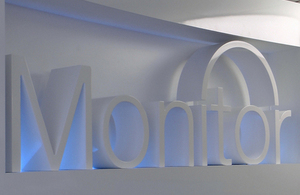 The contingency planning team has worked with local healthcare providers, commissioners and patient groups to draw up long-term options for providing health services in the area. Whilst existing patient services have been given a clean bill of health by the Care Quality Commission, the team reported in January that Mid Staffordshire NHS Foundation Trust is not clinically or financially sustainable in the longer term in its current form. This means that changes need to be made to the way services are delivered.
The contingency planning team has told Monitor that the current range of services provided by Cannock and Stafford is not clinically sustainable because the number of patients and the level of staffing are insufficient to meet required standards of emergency surgery and critical care in the long term.
The team's proposed options would retain 2 smaller hospitals at Stafford and Cannock providing emergency and urgent care, specialty out-patient and day case services (including screening, diagnostics and ante- and post-natal care) and care beds for the elderly. Under the proposals, the 2 hospitals would continue to meet the needs of 4 out of 5 patients of Mid Staffordshire NHS Foundation Trust, with specialised and serious care being provided in due course by other local providers including University Hospital of North Staffordshire, The Royal Wolverhampton Hospitals and Walsall Healthcare NHS Trust.
Professor Hugo Mascie-Taylor, head of the contingency planning team's clinical advisory group, said:
Our concern is that, given the low level of patient numbers and the temporary nature of many staff contracts at the trust, it will be difficult for the trust to maintain clinical standards in the long term.

The contingency planning team has therefore looked at how services could be reorganised in a way which would allow the trust to protect the quality of care that patients receive.
A decision in principle to appoint trust special administrators was taken by Monitor at a board meeting last week. If trust special administrators are appointed by Monitor they will take the contingency planning team's proposals as input to their work and put forward a plan for public consultation.
Dr David Bennett, Chief Executive of Monitor, said:
Our aim as a regulator is to ensure that patients in Mid Staffordshire get good quality services in the longer term. We appointed this contingency planning team to investigate what might be necessary to provide sustainable services and we would expect the trust special administrators, if appointed, will use their work to develop a final recommendation for how services should be provided for the local community, including taking into account what options might be possible through joint working with other local providers.
Mid Staffs: contingency planning team recommendations
Published 5 March 2013