News story
Mid Staffs: Monitor statement on Healthcare Commission's report
Monitor, the independent regulator of NHS foundation trusts, following use of its formal powers to appoint a new interim Chair and interim Chief Executive, has today required the board of Mid Staffordshire NHS Foundation Trust to take rapid and effective action which addresses all issues highlighted by the Healthcare Commission's report.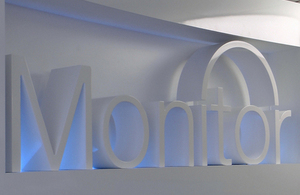 In addition Monitor has jointly with the Secretary of State for Health commissioned Professor Sir George Alberti to conduct an urgent review of emergency care at the trust following this report. Professor Alberti will report to Monitor in relation to the trust and to the Secretary of State in relation to commissioning of emergency care.
This follows the action Monitor has already taken. On 3 March 2009, Monitor used its formal powers of intervention to appoint an interim Chair and direct the appointment of an interim Chief Executive at the trust. We took these actions to ensure that the strategic and operational leadership is in place:
to stabilise the trust, enabling it to address the recommendations of the Healthcare Commission's report
to maintain and build on the momentum of the improvements which have been achieved to date
Monitor has worked closely with the Healthcare Commission from the outset of its investigation into Mid Staffordshire NHS Foundation Trust. This investigation has identified significant failings relating to quality of care, governance and leadership within the trust.
During the course of this investigation, the trust has made progress towards addressing many of the important issues highlighted by the Healthcare Commission; but the report makes clear that more needs to be done to ensure the hospital is delivering acceptable standards of care for all its patients.
The trust, under the leadership of the new team and with close and regular supervision from Monitor, will now take whatever steps are necessary to remedy the deficiencies highlighted in the Healthcare Commission's report.
If the trust were to fail to deliver the necessary service changes satisfactorily within the agreed timeframe, it would be open to Monitor to take further regulatory action.
Commenting on the publication of the Healthcare Commission report, Dr William Moyes, Executive Chairman of Monitor, said:
Monitor has already taken action to put in place a new interim Chair and interim Chief Executive, and has required Mid Staffordshire NHS Foundation Trust to set out exactly how it will address the issues highlighted in the report.

The trust now has the strong leadership it needs to respond to the report's recommendations, but we'll be monitoring what happens next very closely - and we won't hesitate to step in again if the trust doesn't continue to build on the progress already made.
Monitor will continue to work with the Healthcare Commission to review progress made against agreed actions by Mid Staffordshire NHS Foundation Trust until the end of March, and from 1 April, work with the Care Quality Commission to the same end.
Published 17 March 2009