Mid Staffs: Monitor response to Secretary of State statement
Monitor welcomes the statement made today by the Secretary of State for Health on Mid Staffordshire NHS Foundation Trust.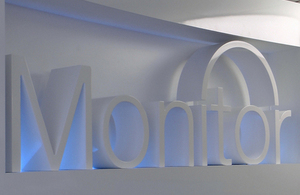 We are pleased that he has shown such positive support for the new team appointed to lead the trust.
We fully agree with the Care Quality Commission stock-take report issued today that a lot more needs to be done to put in place all the improvements required. The report recognises that progress has been made in the 4 months since the publication of the investigation report.
The new chair and chief executive, supported by new non-executive directors due to be appointed by the governors of the trust in the next 2 weeks, will deliver significant progress over the next few months. We will continue to monitor their progress closely.
We agree with the Secretary of State that there are questions about whether Monitor has adequate powers to operate in cases of exceptional failure. The proposals outlined today would amend current legislation to permit Monitor to de-authorise a failing trust.
Monitor will work closely with the Department of Health during the consultation on these proposals to explore the best mechanisms to implement this change and ensure that it is a powerful tool of 'last resort' for the regulator and Secretary of State.
Improved services are not enough in themselves. The public and patient representatives need to believe that there has been real and lasting change in their hospital. The proposal for an independent inquiry, focused on individual cases, can further identify lessons for the management of the trust and their team to take forward.
We will assist the inquiry in any way we can. If recommendations require action by Monitor we are ready to take the necessary steps.
Published 21 July 2009