Mid Staffordshire public inquiry report: Monitor statement to government's initial response
Monitor supports the statement of common purpose published by the Secretary of State today in the government's initial response to the findings of the public inquiry chaired by Robert Francis.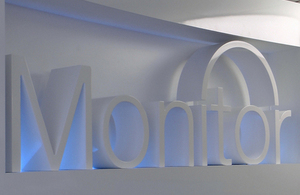 We accept our share of responsibility for the failures in regulatory oversight of Mid Staffordshire NHS Foundation Trust and commit to working closely with partners to make sure that patients come first in all our future regulatory work.
We have already implemented a significant number of the Francis recommendations that are relevant to Monitor and we welcome many of the report's proposals for further change.
As well as working closely with the Department of Health and partners on changes to the overall regulatory system, we have identified the following important themes that will be embedded in our own strategy:
continuously challenging ourselves to ensure that our own culture and behaviours put patients at the centre of our work
working even more closely with the Care Quality Commission, local Quality Surveillance Groups and other stakeholders so that we identify problems early and act quickly together to put them right
working with the Care Quality Commission and the NHS Trust Development Authority to improve our understanding of what makes NHS providers clinically sustainable so that good quality services can be provided for all patients in the future
strengthening governance and leadership in foundation trusts
Monitor's board will discuss these themes at the public session of its meeting tomorrow (Wednesday 27 March) and agree the work to be taken forward
Patients First and Foremost: the Initial Government Response to the Report of the Mid Staffordshire NHS Foundation Trust Public Inquiry
Published 26 March 2013