News story
Michael Fallon's comments on the release of Fuel Poverty Statistics for 2011 based on the proposed new definition
Commenting on the release of Fuel Poverty Statistics for 2011, based on the proposed new definition agreed in July, Energy Minister Michael Fallon said: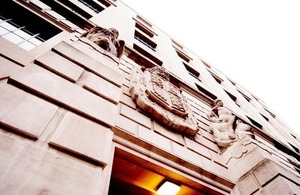 "This new, better targeted definition will help get support to the most vulnerable in society.
"Two million households received cuts to their bills last winter under the Warm Homes Discount, and the budget will continue to increase each year, up to £320m for 2015/16.
"We are pressing the big six to make sure the poorest households aren't stuck on expensive tariffs, to simplify their rates and make it easier to switch."
Notes to editors
Two million households received help under the Warm Home Discount Scheme last winter, including more than one million of the poorest pensions pensioners who received £130 off their bill. We have already announced an increased budget of £320 million for the Warm Home Discount in 2015/16.

The Energy Company Obligation, which runs alongside the Green Deal, ensures that help goes to low income and vulnerable households to enable them to heat their homes more affordably on a long term basis, and has already helped over 100,000 households this year. ECO is expected to see investment of at least £540m each year for low income and vulnerable households, reaching 230,000 such households.

Winter Fuel Payments and Cold Weather Payments are also available to help vulnerable households and we are legislating through the Energy Bill to simplify tariffs and make sure consumers are able to get the best deal.
Published 8 August 2013