MHRA seize huge haul of potentially dangerous slimming pills
Enforcement officers from the Medicines and Healthcare products Regulatory Agency (MHRA) have seized 23,000 doses of potentially dangerous slimming pills, with an estimated value of £30,000, during a raid on an address in Waterlooville, Hampshire.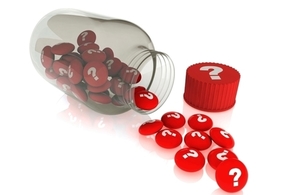 During the inspection, officers found approximately 23,000 unlicensed slimming tablets which included products marketed as 'herbal' or natural when they in fact contained the banned pharmaceutical ingredient sibutramine.
Sibutramine was licensed as the medicine Reductil until 2010, when it was withdrawn across Europe and the US due to an increased risk of heart attacks and strokes associated with the use of the drug.
MHRA Head of Operations, Danny Lee-Frost said:
The action we have taken to seize these products demonstrates our total commitment to tackling this dangerous and illegal trade and protect patients.

Criminals involved in the illegal supply of medical products aren't interested in your health - they are only interested in your money.

To protect your health, visit your GP, get a correct diagnosis and buy medicines from a legitimate high street or registered pharmacy which can trade online.

The internet offers access to a vast number of websites offering a wide range of products marketed as 'slimming pills' or 'diet pills'. Many make attractive claims and offer 'quick-fix' solutions. Be aware that 'natural' doesn't always mean safe.

The reality is that many of these pills will not be licensed medicines and therefore their contents are unknown. Chances are they simply will not work but may contain dangerous ingredients. The consequences can be devastating.

MHRA will continue to work with UK law enforcement agencies to crack down on those who put public health at risk.
Background
The Medicines and Healthcare products Regulatory Agency (MHRA) is responsible for regulating all medicines and medical devices in the UK by ensuring they work and are acceptably safe. All our work is underpinned by robust and fact-based judgements to ensure that the benefits justify any risks. MHRA is a centre of the Medicines and Healthcare products Regulatory Agency which also includes the National Institute for Biological Standards and Control (NIBSC) and the Clinical Practice Research Datalink (CPRD). The Medicines and Healthcare products Regulatory Agency is an executive agency of the Department of Health.
Media enquiries
News centre
MHRA
10 South Colonnade
London
E14 4PU
Email newscentre@mhra.gov.uk
During office hours: 020 3080 7651 (08:30 - 17:00)
Out of office hours: 07770 446 189 (17:00 - 08:30)
Office hours are Monday to Friday, 8:30am to 5pm. For real-time updates including the latest press releases and news statements, see our Twitter channel at https://www.twitter.com/mhragovuk
Published 5 November 2015