News story
MHRA begins to develop human factors guidance with stakeholders
The Medicines and Health products Regulatory Agency (MHRA) met with stakeholders to begin to develop guidance on human factors to promote patient safety.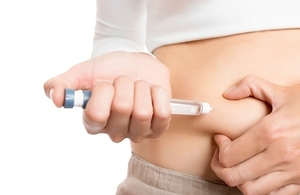 The Human Factors Task Group created by MHRA held its second meeting of 4 with external stakeholders to begin to develop guidance on human factors for patient safety.
The group decided the guidance will be divided into 4 sections, which are:
regulatory framework/ pre-market (including settings/ end users)
regulatory framework/ post-market surveillance (including settings/ end users)
standards
simulation/ usablity
The guidance will be mainly aimed at the medical devices industry, although could be useful for clinicians, procurement specialists and professionals with an interest in patient safety.
The group includes representatives from notified bodies, academia, NICE, trade bodies and professional associations as well as representatives from the devices, licensing and vigilance and risk management in medicines divisions at MHRA. Dr Brian Edwards of the Clinical Human Factors Group gave a stimulating presentation saying:
It's important to work together in particular areas where we have overlapping interests such as drug/ device combinations.
We plan to keep the group focused, inviting experts such as Brian Edwards to share their knowledge.
The group is chaired by Dr Peter Nightingale, who is also the chair of MHRA Devices Expert Advisory Group (DEAC). MHRA first held the group meeting on 27 February 2015, which was put together as a result of a multi-disciplinary stakeholder day to engage on human factors and the implications for patient safety. We plan to follow up on this work by sharing the draft guidance with a wider group of stakeholders in Spring.
Find us on Twitter @MHRAgovuk #ThinkPatientSafety
Published 2 December 2015