Press release
MG Alba protected from budget reductions
Culture Secretary pledges protection for Scottish Gaelic language channel.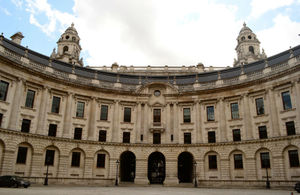 The UK Government's additional funding for MG Alba has been protected from budget reductions, Culture Secretary Maria Miller confirmed today.
In recognition of the need to continue to reduce the deficit and debt, the Chancellor in the Autumn Statement set out a necessary reduction in Whitehall departmental budgets. However, the Culture Secretary today confirmed the £1 million of extra funding in 2016 for Scottish Gaelic broadcasting, set out in the Spending Review earlier this year, would not be affected by these budget reductions.
Maria Miller said:
The Scottish Gaelic language is an integral part of our incredibly diverse culture and its important we protect that diversity.

MG Alba plays a crucial role in the cultural and economic well-being of Scotland. I'm pleased that even in tough economic times we can continue supporting minority language broadcasting in Scotland.

We are providing the funding certainty that the channel needs to continue bringing high-quality Gaelic language programmes to the small screen.
Published 9 December 2013