Foreign Office Minister Jeremy Browne and Mexican Finance Minister Ernesto Cordero spoke about the increasingly important relationship between the UK and Mexico in an event organised by UK Trade & Investment (UKTI).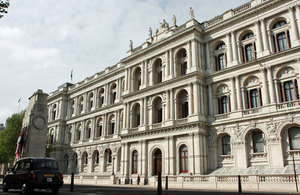 Both Ministers delivered speeches at the 'Mexico after the Recession and Opportunities in the Financial Services Sector' event at Mansion House, focusing on the potential to increase business between the UK and Mexico and the benefits of their strong relationship.
Minister Jeremy Browne spoke of the shared objectives of the two countries, including the need to address climate change, increase global stability and security and support free trade. He emphasised the need for the UK to invest in emerging economies, building on the Foreign Secretary's foreign policy speech on 1 July.
The event was attended by leading city figures and a high profile Mexican delegation, including Luiz Tellez, head of the Mexican Stock Exchange and Bruno Ferrari, head of ProMexico (UKTI's equivalent). Xavier Rolet, CEO of the London Stock Exchange, and Lord Levene, Chairman of Lloyds, also spoke at the event.
The event at Mansion House was organised by UK Trade & Investment (UKTI), with support from The Law Society, City of London and ProMexico.
Published 9 July 2010