Press release
Merger of adult gaming centres could face in-depth investigation
Novomatic potentially faces an in-depth investigation over competition concerns arising from its merger with Talarius.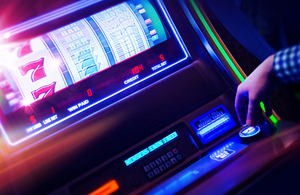 Novomatic UK Ltd (Novomatic) acquired Talarius Ltd (Talarius) on 24 June 2016. Novomatic, which operates adult gaming centres under several brands including Admiral and Noble, acquired 169 centres from Talarius, which operated under the Quiksilver brand. As a result, the companies will operate a total of 264 adult gaming centres in Great Britain.
The Competition and Markets Authority (CMA) assessed the impact of the merger at the national level but did not find any concerns. However, it found that the merger may lead to competition concerns in the supply of gaming machine products to the public in 5 local areas: Chesterfield, Clapham, Dartford, Darlington and Grimsby. In each area, the companies were close competitors and, following the merger, Novomatic would be unlikely to face sufficient competition from other adult gaming centres, licensed betting offices or bingo halls.
The merger will therefore be referred for an in-depth phase 2 investigation by an independent group of CMA panel members unless Novomatic is able to offer undertakings which address the CMA's competition concerns. The company has until 4 November 2016 to do so.
Sheldon Mills, CMA Senior Director of Mergers and decision maker in this case, said:
In most of the local areas where Admiral or Noble and Quiksilver gaming centres compete, we found that there were other competing gaming centres as well as some competition from betting shops and bingo halls with gaming machines which compete with those in a gaming centre. Overall, we found that these combined alternatives would push Novomatic to keep offering a competitive service to its customers.

However, in 5 local areas we considered that there would be a significant loss of competition which could harm the quality of service offered to players. We've asked Novomatic to come up with proposals that could keep gaming facilities competitive for customers in those areas and which would avoid the need for a full investigation.
Notes for editors
The CMA is the UK's primary competition and consumer authority. It is an independent non-ministerial government department with responsibility for carrying out investigations into mergers, markets and the regulated industries and enforcing competition and consumer law. For more information on the CMA see our homepage or follow us on Twitter @CMAgovuk, Flickr and LinkedIn. Sign up to our email alerts to receive updates on merger cases.
Under the Enterprise Act 2002 (the Act) the CMA has a duty to make a merger reference, resulting in an in-depth phase 2 merger investigation, if the CMA believes that it is or may be the case that a 'relevant merger situation' has been created, or arrangements are in progress or in contemplation which, if carried into effect, will result in the creation of a relevant merger situation; and that the creation of that situation has resulted, or may be expected to result, in a substantial lessening of competition within any market or markets in the United Kingdom for goods or services.
Under the Act a 'relevant merger situation' is created if 2 or more enterprises have ceased to be distinct enterprises; and the value of the turnover in the United Kingdom of the enterprise being taken over exceeds £70 million ('the turnover test') or as a result of the transaction, in relation to the supply of goods or services of any description, a 25% share of supply in the UK (or a substantial part of the UK) is created or enhanced ('the share of supply test').
The CMA considers that it is under a duty to make a phase 2 merger reference in this case under the Act. However, the duty to refer is not exercised while the CMA is considering whether to accept undertakings in lieu of a reference. Novomatic has until 4 November 2016 to offer undertakings that might be accepted by the CMA. If no undertaking is offered or accepted, then the CMA will by 11 November 2016 refer the merger for a phase 2 merger investigation.
Gaming machine categories are determined by reference to the maximum stake and prize, and in the case of each category, subject to the limits on the number of gaming machines allowed in each premises. For example, the maximum stake for B3 gaming machines is £2 and the maximum payout is £100.
All the CMA's functions in phase 2 merger investigations are performed by inquiry groups chosen from the CMA's panel members. The appointed inquiry group are the decision makers on merger investigations. The CMA's panel members come from a variety of backgrounds, including economics, law, accountancy and/or business; the membership of an inquiry group usually reflects a mix of expertise and experience (including industry experience).
The text of this decision will be placed on the case page in due course.
Media enquiries should be directed to Neil Kernohan (neil.kernohan@cma.gsi.gov.uk, 020 3738 6170).
Published 28 October 2016