Mental health first aid training for veterans and their families
Up to 6,400 former military personnel and their families will be offered training to help veterans experiencing mental health problems.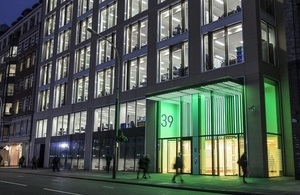 Up to 6,400 ex-soldiers, sailors and airmen and their families will be offered training to help veterans experiencing mental health problems, Health Minister Dr Dan Poulter announced today.
Veterans and their families, as well as members of service charities and others who work with veterans, will be given the opportunity to go on a course to teach the mental health equivalent of first aid skills and give people the knowledge and confidence to spot the signs that someone could be suffering and support them. The course will train people to:
spot the early signs of mental health problems;
feel confident helping someone who is experiencing a problem;
provide help on a first aid basis;
help prevent someone from hurting themselves or others;
help stop a mental health problem from getting worse;
help someone to recover faster;
guide someone to the right support; and
reduce the stigma of mental health problems.
The government has committed almost £600,000 from the LIBOR fund – fines levied on the banks for attempting to manipulate the LIBOR interest rate – to the Community Interest Company Mental Health First Aid (MHFA), in partnership with Combat Stress, the Royal British Legion and SSAFA – the Soldiers, Sailors, Airmen and Families Association – to design and provide the training.
The funding will be used to train 200 veterans, their families and people who support them over the next 18 months, who will then go on themselves to train around 6,200 members of the Armed Forces community by the summer of 2015.
Speaking ahead of the National Veterans' Mental Health Network conference, held in partnership with Combat Stress and the Royal British Legion, Health Minister Dr Dan Poulter said:
Members of our Armed Forces make a huge sacrifice in serving our country and they deserve the highest quality healthcare and support.
We know that making the transition from a tour of duty back into civilian life can be difficult for some people. We are determined to ensure that care is there for those who are struggling.
Training veterans and their families to spot the signs that someone is suffering from mental health problems is a vital first step in them getting the help they need and talking openly about their experiences.
Peter Poole, Director of Strategic Planning and Partnerships at Combat Stress said:
Mental Health First Aid Training for the Armed Forces community is another fantastic and practical tool for helping veterans access specialist care and support for their mental health needs.
On average, Veterans contact Combat Stress 13 years after they leave the Armed Forces, Mental Health First Aid Training will create opportunities for help to reach veterans sooner. Getting Veterans the help that they need and deserve, as soon as possible, can keep families together and save lives.
Poppy Jaman, CEO for Mental Health First Aid said:
One in four people in the UK will experience a mental health problem at some point in their life but there are members of the community who are more at risk – the Armed Forces being one example. We believe that Mental Health First Aid Training is vital to ensuring that those at risk of mental illness are supported at the earliest stage.
It is very encouraging to see that the government is funding and supporting the use of the Armed Forces Mental Health First Aid training within such an important community. We believe that having more people MHFA trained will result in ex-service men and women being supported and sign-posted to the correct health services, significantly increasing positive recovery.
The funding for this is on top of £22 million provided by the government to support veterans' mental and physical health from 2010 to 2015, including £1.8 million invested each year to support veterans with mental health problems.
This includes funding the Big White Wall – an online mental health service which supports veterans and their families – as well as Combat Stress' 24-hour mental health helpline. Through specialist service arrangements, Combat Stress will be funded to provide a specialist intensive treatment programme for veterans who are suffering from acute Post Traumatic Stress Disorder (PTSD).
Notes to editors
For media enquiries only, please contact the Department of Health press office on 020 7210 4939.

The aim of the National Veterans' Mental Health Network event is to bring together veterans, health professionals, officials from the MOD and the Department of Health, as well as the charities that deliver mental health services to ensure they are providing the best mental health care for veterans. It is also to reflect on the progress that has been made by the Government, NHS and service charities in delivering the recommendations Dr Andrew Murrison MP made in his Fighting Fit report on how to improve mental health care for the Armed Forces veterans.

The Department of Health has delivered on the key recommendations in the report including:
Increasing the number of mental health professionals providing veteran-focussed mental health care to 30
Commissioning an online mental health service – provided by the Big White Wall
Developing an e-learning package – to ensure GPs are engaged and fully aware of the health needs of veterans and their families and of the services that are now available
Commissioning a 24-hour helpline – provided by Combat Stress in partnership with Rethink mental health Charity
Piloting a veterans' information service where veterans would be contacted a year after they have left the Armed Forces to ensure they have the support and guidance they need – this is expected to be rolled out in the autumn
Published 30 April 2013