News story
Mental health app now available on Android
A successful mental health support app has been released on Android devices for Armed Forces personnel wherever they are across the world.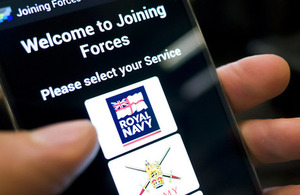 As today, 10 October 2013, is World Mental Health Day, service personnel are being reminded that the Joining Forces app is available on Android and Apple devices.
The mobile application, or 'app', provides tailored information about 11 mental health problems, including anxiety, post-traumatic stress and depression, as well as highlighting where to access help.
Interactive videos from a lead psychiatrist are also available through the app and outline the signs of mental health problems to encourage personnel to seek advice if they feel they have any of these symptoms.
Joining Forces has been developed by a network of National Health Service (NHS) Trusts, led by South Staffordshire and Shropshire Healthcare NHS Foundation Trust.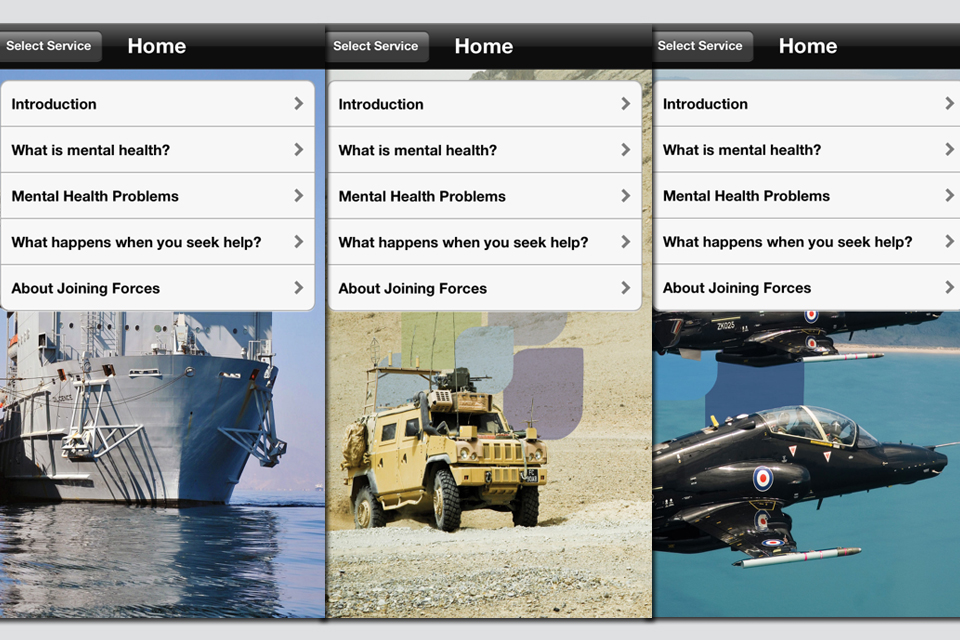 The Apple version of the app has had nearly 3,000 downloads, and the Android version is expected to be just as popular.
MOD is committed to providing access to mental health services to members of the Armed Forces, their families and veterans. This includes access to the Combat Stress 24-hour helpline, e-learning packages for GPs, and the Big White Wall – an online service providing help 24/7.
Published 10 October 2013