Press release
Membership of Information Governance Review Panel Announced
Fiona Caldicott, Chairman of the independent Information Governance Review, has selected the members of the panel who will conduct the review.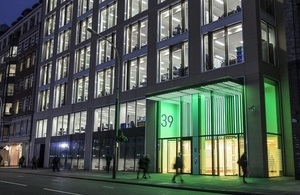 The aim of the Review is to advise on how to achieve a better balance between protecting and sharing confidential personal information.
The members of the Review, entitled 'Information: to share or not to share?' have been drawn from patient and voluntary groups, clinical and local government professionals. Further information is available on the Caldicott2 website.
Dame Fiona Caldicott, Chair of the Review, said:
"I am delighted that the individuals who we invited to participate in this work have accepted enthusiastically.  They will play a crucial role in ensuring we have effective connections with groups or individuals whose support we need if our recommendations are to be realistic and likely to lead to constructive and acceptable improvement. The breadth of panel members' experience will guarantee us the necessary insights to identify the appropriate balance between sharing and protecting information."
The full list of panel members is:
Dame Fiona Caldicott, Chair
John Carvel, former Social Affairs Editor at the Guardian
Professor Mike Catchpole, Head of Epidemiology and Surveillance, Health Protection Agency and Faculty of Public Health
Terry Dafter, Director of Adult Social Care, Stockport Council and ADASS
Janet Davies, Director of Nursing, RCN
Professor David Haslam, President, BMA
Dr Alan Hassey, GP, Academy of Medical Royal Colleges
Dawn Monaghan, Strategic Liaison Group Manager, Information Commissioner's Office
Terry Parkin, Director of Peoples Services, Brighton and Hove City Council and ADCS
Sir Nick Partridge, Chief Executive, Terrence Higgins Trust
Professor Martin Severs, Geriatrician, University of Portsmouth
Caroline Tapster, Former Chief Executive Hertfordshire County Council
Jeremy Taylor, Chief Executive, National Voices
Sir Mark Walport, Director, Wellcome Trust
Dr David Wrigley, GP from a Clinical Commissioning Group
ENDS
Note to editors
The panel will meet regularly as well as conducting evidence-taking sessions and expects to report at the end of the year.
Published 28 May 2012