News story
Members of new Animal Disease Surveillance Governance Board announced
APHA has announced the appointment of Professor Dirk Pfeiffer as chair of the new Animal Disease Surveillance Governance Board.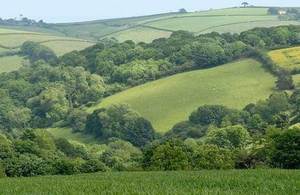 Dr Paul Burr, Mr Ian McGrath, Mr Paul Roger and Dr Nick Fenwick have also been appointed to the Board, along with 2 'ex officio' members, Nigel Gibbens, UK Chief Veterinary Officer, and Richard Irvine, APHA Head of Scanning Surveillance.
The Animal Disease Surveillance Governance Board is responsible for providing strategic advice to Defra and the Welsh Government through the Animal Health and Welfare Board for England, and the Wales Animal Health and Welfare Framework Group.
It is a partnership board between government and industry and has been established as part of changes that APHA is making to its veterinary scanning surveillance system.
The Board will advise on the best use of Defra and Welsh Government funding for animal health surveillance, to retain the confidence of animal keeping sectors and enable government to meet national and international obligations.
For further information, see the terms of reference (PDF, 75.4KB, 4 pages)
Information on the members
Dirk Pfeiffer is a Professor of veterinary Epidemiology and Head of the Veterinary Epidemiology, Economic and Public Health group in the Department of Production and Population Medicine at the Royal Veterinary College. He is a current member of the Exotic Disease Subgroup, Science Advisory Council, and has extensive experience in animal disease surveillance.
Paul Burr is a veterinary surgeon and Director of Biobest Laboratories Ltd. He was previously a member of the Independent Surveillance Advisory Group, and is a Board member of the British Cattle veterinary Association.
Ian McGrath farms pedigree Holsteins across 250 acres in Cheshire, and is also a member of the TB Eradication Advisory Group, and a passionate communicator about disease surveillance and control.
Paul Roger is a former veterinary practitioner, who runs a veterinary consultancy from Yorkshire, as well as being an RCVS Specialist in Sheep Health and Production.
Nick Fenwick is Director of Agricultural Policy at the Farmers' Union of Wales.
Published 27 March 2015