News story
Member reappointed to Reviewing Committee on the Export of Works of Art
Sajid Javid has reappointed Philippa Glanville as a Member of the Committee, for the 4 years to 1 April 2018.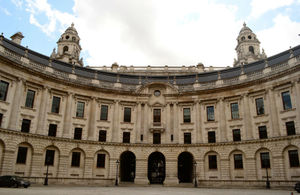 Biographical details
Philippa Glanville is a leading authority on silver and the history of collecting, who has provided expert advice to a number of heritage sector bodies. She was previously Curator and then Chief Curator of Metalwork at the Victoria & Albert Museum (1989-1999), where she devised the award-winning Whiteley Silver Galleries. From 1999-2003, she was Academic Director of Waddesdon Manor (Rothschild Collection), and from 2000-2003 an Associate Curator of the Gilbert Collection. She was a Senior Research Fellow at the V&A from 2005-2008. She has also served as a Trustee of the Geffrye Museum since 2005.
Published 16 May 2014