News story
Member appointments to the Advisory Committee on the Safety of Blood, Tissues and Organs
Six new members have been appointed to the Advisory Committee on the Safety of Blood, Tissues, and Organs (SaBTO). SaBTO provides independent…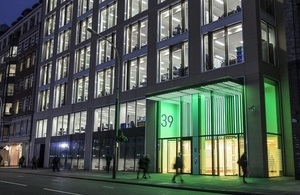 Six new members have been appointed to the Advisory Committee on the Safety of Blood, Tissues, and Organs (SaBTO).
SaBTO provides independent expert scientific advice to the government on risks associated with the supply and use of blood, tissues and organs for transplantation, and on the most appropriate ways to manage those risks. It provides advice to health ministers in England, Wales, Scotland and Northern Ireland; to UK health departments; to the UK blood and transplant services, and to the NHS more widely.
The following have been appointed as members of SaBTO with effect from 1 December 2012 for three years:
Dr Paul De Sousa as Regenerative Medicine specialist
Professor Kate Gould as Microbiologist/Bacteriologist
Mrs Gill Hollis as Patient Representative
Professor Alison Murdoch as IVF/Fertility/Stem Cell specialist
Dr Mallika Sekhar as Haematologist
Professor Tom Solomon as Microbiologist/Bacteriologist
In addition, four existing members have been re-appointed with effect from 1 December 2012:
Dr Harpreet Kohli
Dr Eithne MacMahon
Professor Richard Tedder
Mrs Catherine Howell
The offer of appointment is for a time commitment of up to 5 meetings per year, plus any additional sub-committee meetings as required. There is no remuneration for these posts but members may claim expenses where possible from the employing organisation, or from the department at rates set centrally where necessarily incurred in carrying out SaBTO business.
These appointments were made on merit, following an open competitive process, and in accordance with the principles of the Code of Practice for Scientific Advisory Committees  and Code of Practice issued by the Commissioner for Public Appointments.
Published 18 December 2012