Invictus Games competitors talk about the influence of sport on their recovery.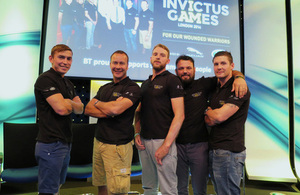 Next week will see more than 400 athletes from 13 nations step into the sporting spotlight as the Invictus Games kick off at the Queen Elizabeth Olympic Park.
The Invictus Games are about survival in the face of adversity and the strength of the human spirit. And the wounded, injured and sick service personnel taking part in the 4 days of competitive sport embody just that. They are determined to show that their injuries are not going to stop them achieving their goals.
Competitors in the British team spoke about how the values of the Invictus Games have been at the forefront of their recovery.
Whilst serving in Afghanistan, Luke Darlington sustained an injury which left a piece of shrapnel embedded in his brain, causing partial paralysis of his right side and 25% less brain capacity. But for Luke, the opportunity he was given to play sport has meant a huge amount to the success of his rehabilitation. He said:
Sport has had a massive impact on my life because my injury is not a physical one; mine is a mental one, so it's just the psychology behind it.

You are told throughout rehab that you might not be very good at this anymore, but with sport it's like you can still achieve this by doing it this way. It's taken my life to a whole new level.
Every serving member and veteran of the UK armed forces who will be competing at the Invictus Games has gone through the Defence Recovery Capability process, established by the Ministry of Defence, in partnership with Help for Heroes, the Royal British Legion and other charities and organisations.
Adaptive sport and adventure training have played an important part in the Defence Recovery Capability and aid the recovery of wounded, injured and sick personnel. By challenging them and allowing them to achieve personal targets and ambitions, it builds confidence and self-esteem.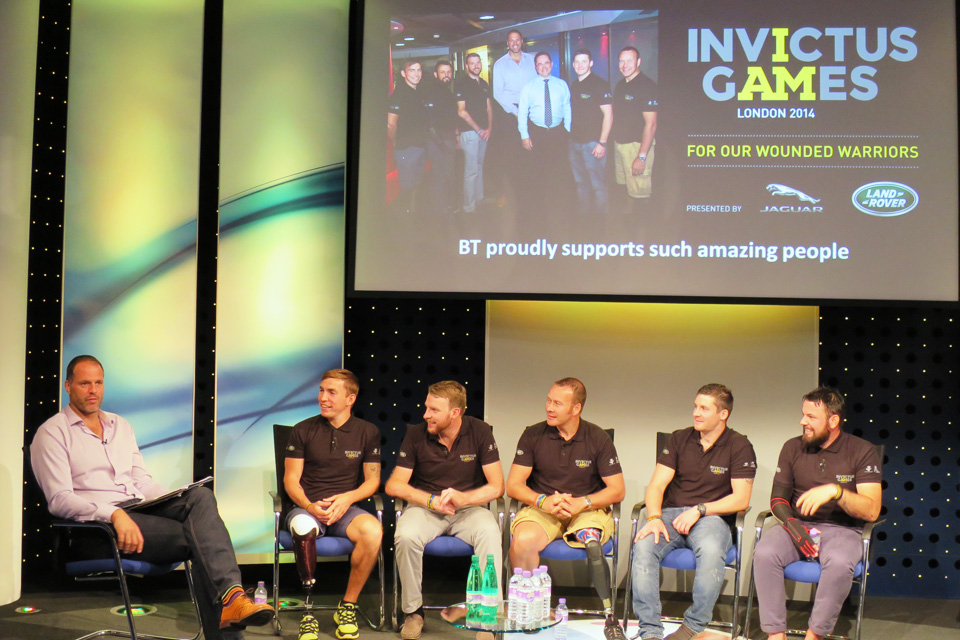 For Andy Grant, a below-the-knee amputee, the role sport now plays in his life makes him feel guilty for the life he had before the accident. He said:
It actually makes me feel depressed about my life before. Since I've had my leg amputated, I've done over 20 half-marathons and 10,000-metre races and 2 triathlons. I hadn't done any of that before I lost my leg.
Andy is now hoping to set the world record for fastest single-leg amputee racing in the 10,000 metres at the Invictus Games next week. Something he never thought would have been possible when he woke up in a hospital bed in Birmingham, having sustained 27 injuries as a result of an improvised explosive device (IED) blast in Afghanistan.
Team mate JJ Chalmers shares this sentiment. Serving in Helmand province as a Royal Marines reservist, JJ was injured by an IED, resulting in extensive surgery on his arms, legs and face. He said:
When you're in that hospital bed, you've got 2 choices: you stay in that hospital bed for the rest of your life and wallow, or you get on with it, get better, and have a normal life. And you soon come to realise that normal isn't good enough, you want to have an incredible life.
And an incredible life is just what these competitors have achieved. By not seeing their injuries as disabilities, they are now inspiring others to do the same.
They all agreed that the Invictus Games is their chance to give thanks for all the support they've received and show everyone just what they can do. Competitor Paul Vice said:
I mean who would't want to watch someone with no legs run faster than you. What they do is amazing.
If you want to see these competitors in action and show your support for our wounded, sick and injured service personnel then you can still buy tickets for the Invictus Games. Taking place on 10 to 14 September, tickets costs £12 and can be bought here.
Published 5 September 2014