Press release
Medicines watchdog sentences man for selling abortion tablets and counterfeit Viagra
A 29 year old man was sentenced to prison for selling counterfeit and prescription-only medicines.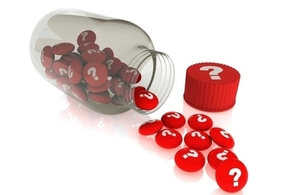 A 29 year old man was sentenced yesterday to 12 months in prison, suspended for 2 years and ordered to pay a £1000 fine in 28 days for his involvement in the sale and supply of counterfeit medicines and the illegal supply of prescription-only medicines. He was also ordered to pay costs of £1500 at Southwark Crown Court.
Among the medicines Dmitirij Selkov was found to have supplied were counterfeit versions of erectile dysfunction medication, such as Viagra, and Misoprostol which is an abortifacient (for use in legal terminations) and is by law required to be supplied through a UK registered facility, such as a hospital or clinic. The court also ordered all the medicines to be destroyed.
There are strict legal controls in place on medicines in the UK; including requirements for their manufacture, distribution, retail sale and advertising. Medicines are not ordinary consumer goods and have a potential to harm patients, as well as cure them.
Consequently, their supply to patients, particularly in relation to medicines which are 'prescription-only' and 'pharmacy-only supply', is subject to some restrictions; and supply without medical supervision can be dangerous.
Alastair Jeffrey, MHRA Head of Enforcement, said:
A number of the medicines supplied were counterfeit. As these products are not supplied through the legal supply chain, their quality and safety cannot be assured.

Many have been found to contain too much or too little active ingredient; some have none at all. At worst, they can contain dangerous adulterants which have potentially very serious consequences for patients. Mr Selkov committed crimes with scant regard for the health of his customers - his motivation was profit.
If you are ill, MHRA recommends that you visit your GP, as a healthcare professional is best placed to decide on the most appropriate treatment for you. The safest place to obtain your prescription and pharmacy medicines is a registered pharmacy – either a high street outlet or through their online service.
Background
MHRA is responsible for regulating all medicines and medical devices in the UK by ensuring they work and are acceptably safe. Underpinning all our work lies robust and fact-based judgements to ensure that the benefits justify any risks. MHRA is a centre of the Medicines and Healthcare Products Regulatory Agency which also includes the National Institute for Biological Standards and Control (NIBSC) and the Clinical Practice Research Datalink (CPRD). MHRA is an executive agency of the Department of Health.
Media enquiries
News centre
MHRA
10 South Colonnade
London
E14 4PU
Email newscentre@mhra.gov.uk
During office hours: 020 3080 7651 (08:30 - 17:00)
Out of office hours: 07770 446 189 (17:00 - 08:30)
Office hours are Monday to Friday, 8:30am to 5pm. For real-time updates including the latest press releases and news statements, see our Twitter channel at https://www.twitter.com/mhrapress
Published 12 June 2015