Medical Directors' bulletin, Issue 118, November 2011
The regular bulletin from the Medical Director.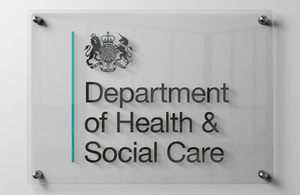 In the latest Medical Director's bulletin Sir Bruce Keogh, NHS Medical Director talks about clinical leadership, professionalism, and humanity lie at the heart of quality in the NHS. We take a look at latest on revalidation, the Commissioning Outcomes Framework and the NHS Future Forum, as well as articles on the PCT cluster transition meeting, the bowel cancer campaign, diabetes delivery, NHS Evidence, Right to Provide, the NHS Atlas of Variation and the QIPP Safe Care workstream.
Gateway reference number: 16952
Medical Directors' bulletin, Issue 118, November 2011
Published 7 December 2011