News story
Marketing authorisation certification: clarification of date of issue
Change to documentation dates to clarify the date of issue and date of approval for an application.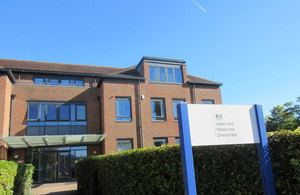 The information included on the authorisation certificate issued at the end of a procedure for European Marketing Authorisation variations & National Type IA variations, and all other application types is currently inconsistent.
Two dates appear on the authorisation certificate for all EU variations and National Type IA variations:
the date the procedure ended
the date the authorisation certificate was issued
Only the date of issue is included on the certificates for all other application types.
This information is misleading as it implies that the VMD has approved the variation from the date the procedure ended when in fact the date of approval for all applications is the date the certificate is issued. Therefore, to ensure consistency across all application types, only the date of approval will be shown on the certificates, i.e. the date the certificate is issued.
This change will be implemented from 1st October 2015 and will not be applied retrospectively.
This applies to all applications for Marketing Authorisations, Veterinary Homeopathic Remedies, Animal Test Certificates, and Specific Manufacturing Authorisations, e.g. Autogenous Vaccines.
For further information, please email n.shilling@vmd.defra.gsi.gov.uk.
Published 17 September 2015