Marine Management Organisation Board meeting
A public meeting of the MMO Board is taking place on 24 June 2014.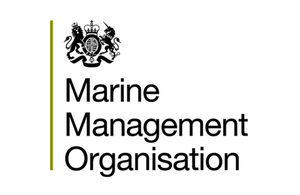 The Marine Management Organisation (MMO) has been established to make a significant contribution to sustainable development in the marine area and to promote the UK government's vision for clean, healthy, safe, productive and biologically diverse oceans and seas.
The MMO Board will be meeting on Tuesday 24 June 2014. Members of the public are welcome to attend this meeting by prior appointment. The meeting is scheduled to start at 13.15 and conclude at 16.15. It will take place at:
The Centre for Life
Times Square
Newcastle upon Tyne
NE1 4EP

The agenda for this meeting is now available. The Chair has allocated a 45 minute slot from 15.30 – 16.15 for members of the public to ask specific questions or submit comment, however written notice in advance is required. Please submit your questions or comments to Darren Sanders by no later than 10am on Monday 23 June 2014 for Chair consideration.
Attendees at MMO Board meetings are asked to observe the following protocols:
Open sessions of the Board will be held in public with adequate arrangements for the public to attend and to hear in reasonable numbers.

MMO is entitled to reserve the right not to admit members of the public who appear without advance notice in large numbers and the right to eject persons who disrupt meetings.

Members of the public have no right to participate in discussions, but may be allowed to do so at the Chair's discretion if they have given written notice in advance of their wish to do so and their participation is relevant and facilitates debate.

No cameras or recording equipment may be used without the approval of the Chair.
To register your interest and for more information, please contact Darren Sanders at:
Marine Management Organisation
Lancaster House
Hampshire Court
Newcastle upon Tyne
NE4 7YH

You can also email Darren.
Published 23 May 2014