Maria Miller: 'the status quo is not an option'
Culture Secretary addresses Parliament in Leveson Report debate.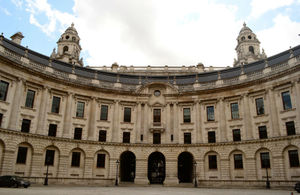 Culture Secretary Maria Miller opened the debate on the Leveson Report in the House of Commons today by declaring "the status quo is not an option".  She welcomed the opportunity to discuss the findings of the report in full" and "to hear from all sides of the House."
Setting the scene, the Culture Secretary said:
"At the heart of our democratic traditions is an irreverent, opinionated and yes sometimes unruly press. We live in a country where the press can hold people to account. Where free speech is a right and not a privilege. Yet with this comes a clear responsibility: a responsibility that Lord Justice Leveson found had not been honoured."
You can read the statement in full on this site.
Further information
Published 3 December 2012