Press release
Maria Miller appoints Sir Laurie Magnus as new Chairman for English Heritage
Appointment starts on 01 September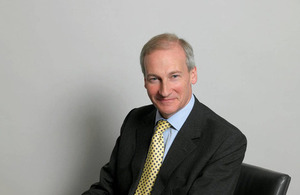 Sir Laurie Magnus has been appointed Chairman of English Heritage by Culture Secretary Maria Miller. Sir Laurie has 35 years' commercial experience and is currently Deputy Chairman of the National Trust, a position that he will relinquish shortly after his Chairmanship of English Heritage begins.
He takes over as Chairman from Baroness Kay Andrews who has held the position since July 2009.
Culture Secretary, Maria Miller said:
Our unique heritage draws hundreds of thousands of visitors to our shores each year, from buildings such as the Tower of London to monuments from our ancient past such as Stonehenge. English Heritage is now entering a really exciting period in its development and new Government investment of £80 million, announced last month, means that we have a fantastic opportunity to transform the future of England's heritage for generations to come. Sir Laurie's long and distinguished career in finance, coupled with his passion for - and experience of – the heritage world, make him an ideal choice to carry this work forward.
Sir Laurie Magnus said:
The heritage sector in England is a tremendous force for good. It celebrates our extraordinary national history, educating and inspiring millions, building bridges across generations and bringing employment and growth. English Heritage has an exceptional collection of historic properties and a proud record. Baroness Andrews has been a respected and effective Chairman and I look forward to continuing her great work.
Published 7 August 2013