Maps and Apps: Video Interviews
The Maps and apps Showcasing Event place on 22 February 2012.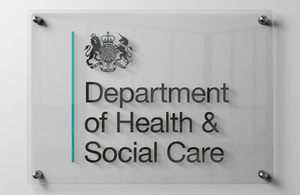 The event saw teams that had designed apps come together to meet the judges, and the Secretary of State to discuss their work.
Emily Skeet, of Staffordshire County Council, has been involved in the development of "Me, Myself and I", a self-assessment, support, planning and signposting app which uses game technology:
Jenny Ritchie-Campbell, Director of Cancer Services Innovation at Macmillan Cancer Support discussed the types of apps which have been of interest to her:
Katie O'Donovan from Mumsnet spoke about a few apps, namely "Patient Knows Best", "PTSD for sexual assault victims", and the "Couch to 5k" app from NHS Choices:
Dr Mohammed al-Ubaydli spoke about the "Patients Know Best" app, with its focus on the patient and technology which allowed the sharing of records:
Sarah Amani of the Early Intervention Psychosis Team at Surrey and Borders NHS Foundation Trust discussed their app, one which helps young people identify early signs of mental illness and find their local services.
Giles Wilmore, of the NHS Information Strategy, discussed the variety of organisations that had been involved in the project, and the rapidly-evolving world of healthcare:
Shaibal Roy spoke about the benefits of the event, and offered some thoughts about the future direction of the Maps and Apps project.
Published 13 March 2012